V

ertebral column diseases are a cross, which the humanity bears since ancient times. First record about treating the vertebral column diseases is referred to the times of Hippocrates. This pathology is a peculiar retribution for vertical body position that man acquired in the result of social evolution. It is well-known that vast majority of people have asymmetric constitution that in conjunction with orthograde walking causes different pathological changes in locomotive apparatus and, above all, leads to vertebral column disorders.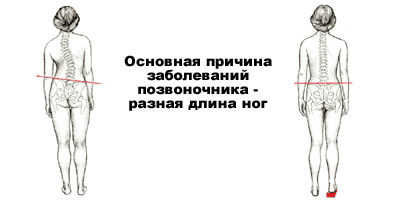 J

ust those principal ideas constitute the grounds for the methods of diagnosis, treatment, rehabilitation and prevention of vertebral column diseases (like scoliosis, kyphosis, osteochondrosis, radiculitis, disc hernia) in adults and children that are united into one patented medical technique (Ukraine patents №№ 6715А, 12622А, 18121А, 26084, 29217А, 44354, 9512) and successfully being used for last ten years.

Show video
T

he developer of this technique is neurologist, doctor of higher category Vladimir N. Protsenko. In 1991 he graduated from Zaporozhye State Medical University, Medical Faculty, in 1998 he completed the postgraduate course at Nervous Diseases Department of Zaporozhye State Institute of Advanced Medical Studies. Vladimir N. Protsenko is the author of seven inventions and more than fifty scientific articles which deal with the problems of vertebral column pathology. Fundamentally novel approaches to the diagnosis and treatment of spine diseases are developed by the author in two books which were highly appreciated by specialists of our country and abroad.
V

ladimir N. Protsenko does wide research work. He is a member of editorial board of «The Manual Therapy Journal» (www.mtj.ru) and a member of a number of international medical scientific organizations, among them FIMM INTERNATIONAL ACADEMY (www.iammm.net), Association of Restoratory Medicine Specialists «АСВОМЕД» (www.asvomed.ru), Federation Internationale de Medicine Manualle, The League of professional manipulative therapists of Russian Federation etc.
T

he technique developed by Vladimir N. Protsenko is laureate of International Competitions «Golden Vertebra» (2004, 2010, 2011, Moscow, Russia) and «Crystal Dolphin» (2007, Sochi, Russia), and others, that testifies to its international recognition.
V

ladimir N. Protsenko is a regular participant of home and foreign scientific forums. His new scientific and practical achievements are systematically reported in mass media.



Read articles
I

n 1999 Vladimir Nikolayevich created specialized private medical doctor's consulting room "The Fourth Vertebra" which in 2010 was reorganized into private medical clinic where developed medical technology of the same name is being successfully used. Clinic's facilities is the set of unique diagnostic and therapeutic equipment which is patented in Ukraine that in complex with exclusive author's methods lets receive positive results in 95% patients. Clinic closely cooperates with leading medical institutions of Zaporozhye, Ukraine and foreign countries that gives our patients possibility to receive diagnostic and therapeutic service of all ranges.




T

he major features and advantages of mentioned treatment are:

high-precision instrumental anthropometry of asymmetries in vertebral-basilar system followed by orthopedic correction of abnormality defined;

author's complexes of manual therapy with mild techniques and postisometric relaxation;

vertical traction of vertebral column followed by corseting with the pulling force applied that prolongs the traction effect from 1.5 to 2 hours;

correction of lower extremities different length in children and teenagers without surgical operation and keeping full motor function during the whole period of treatment course and further physical rehabilitation.
T

he orthopedic workshop is a part of the unit. It provides high-quality orthetics using special materials from leading world manufacturers.
«

T

he

F

ourth

V

ertebra» closely cooperates with the leading European companies: «Otto Bock» (Germany), « Rheband» (Sweden), «Alcan Airex AG» (Switzerland), «Pietro Colombo & Co.», « Ledragomma» (Italy) and others, that gives the possibility to provide the patients with orthopaedic and rehabilitation products of the highest level.
Attention!

Exclusive author's rights on the name «Четвёртый Позвонок™» ("The Fourth Vertebra®") belong to the author of technology Protsenko Vladimir Nikolayevich on the basis of Patent of Ukraine 9512 and Certificate of Ukraine № 134360 for marks for goods and services.


Attention! Beware of imitations!

In particular, "service" of so called kiev medical center which illegally uses mark for goods and services that belongs to Protsenko V.N. and is on the roads of different regions of Ukraine.


Rightholder

asks patients and net users to inform law-enforcement authorities and local public health organization about "activity" of above mentioned charlatans who illegally use wrong mark for goods and services.


Attention!

Reception is

ОNLY

by appointment:
+38(068) 189-68-89.



Attention!

There are

NO

branches on any other address.

Address: S.Sinenko (Kremljovskaja) st. 29, office 2, 69041, Zaporozhye, Ukraine.
City transport: trolleybus No. 3, route taxi No. 15, 46, 93 stop "Apteka".
E – mail: doc4@i.ua
Web: https://4vertebra.061.ua
Facebook: Четвёртый Позвонок
Instragram: 4vertebrazp

Licenses of Ministry of Public Health of Ukraine: № 111120, date 03.07.2000; № 625493, date 09.07.2003; №155138, date 15.06.2006; №601728, date 02.06.2011.